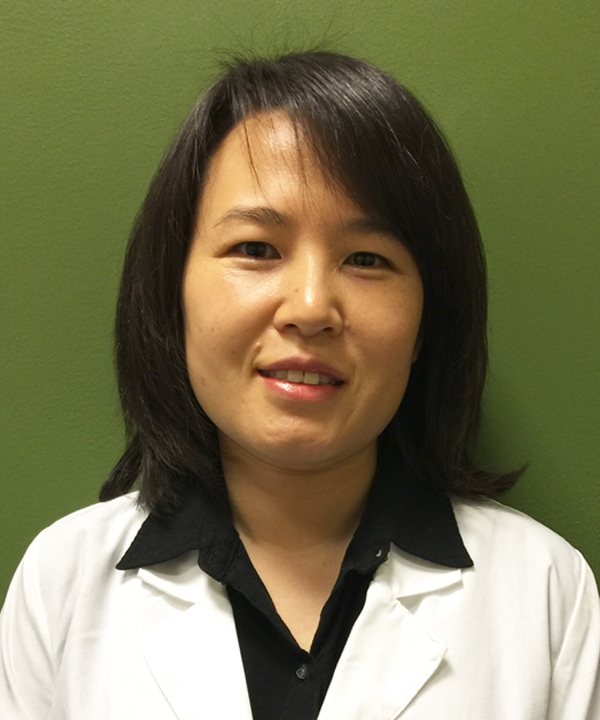 Eun Jung Lee, L.Ac
Eun Jung Lee became interested in acupuncture and Oriental medicine for they freed her from the illness she suffered ever since she was young.  And she decided to study the healing modalities herself to improve the lives of others. For she realized first hand that acupuncture and Oriental medicine bring balance to a person as a whole being – the body and the mind and the spirit.
So she went on to earn her master's degree in acupuncture and Oriental medicine from the New York College of Traditional Chinese Medicine (NYCTCM) in New York City. And currently she is a licensed acupuncturist in New Jersey and is nationally board certified in acupuncture and Oriental medicine by the National Certification Commission for Acupuncture and Oriental Medicine (NCCAOM).
Upon graduating from NYCTCM, she continued to expand her clinical skills through studies of specialized areas of Oriental medicine such as Mei Zen (cosmetic acupuncture, facial rejuvenation, and weight loss), Kiiko Matsumoto (Japanese styles of acupuncture), and ECM (Korean styles of acupuncture). And she also attended classes and held internship at the Hospital of HeiLongJiang University of Chinese Medicine in China from 2008 to 2009.
And she is trained to treat a wide array of issues including chronic and acute pain, digestive disorders, insomnia, anxiety, depression, stress, allergies, internal medicine, menopausal complaints, and assisting in post-surgery healing. She also has experience in treating neurological issues like peripheral neuropathy.  And large part of her practice is centered on fertility and pregnancy.
She assesses each patient thoroughly by taking a detailed history, evaluating diet and lifestyle, thereby, customizing individual patient according to one's unique needs. Each treatment is a personalized combination of acupuncture, herbal remedies, acupressure, Gua sha, Chinese dietary therapy, and lifestyle counseling. And cupping and Tui-na massage are added to address both chronic and acute pain.
Her work ethic stems from a sincere desire to help people overcome their physical as well as emotional challenges, and to improve their health and well-being through holistic approaches of healing.