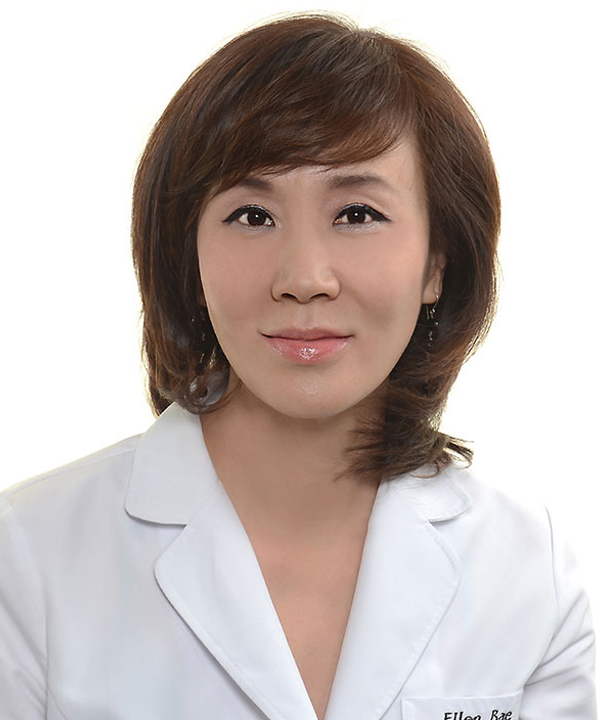 Eun Kyung Bae, L.Ac
Eun Kyung Bae completed her studies from New York College of Health Profession in 2012 and is a board certified Diplomat of Oriental Medicine (NCCAOM) in the United States with a focus in Traditional Chinese Medicine. In addition, having graduated from Christine Valmy International School in 2003, she is also a licensed esthetician (LE).  Eun Kyung started her career with an internship at BeAti Acupuncture Wellness Clinic, where currently she is specializing in skin rejuvenation, acne and acne scar treatments, working alongside the other highly qualified Traditional Eastern Medicine practitioners.  And her expertise in non-invasive treatments are known to be as effective as face-lifts. While her specialized focus is in dermatology, she also treats various ailments such as chronic pain and autoimmune diseases.  And aside from her well known treatments for the skin, she intends to continue her focus and interest in other areas of treatments, including migraine, depression, and allergies.
Her philosophy and practice methods in healing reflect the idea that a positive and optimistic outlook in life is the key to successful life. Her firm belief in which the patient and the practitioner both need to work together with a positive attitude in order to ensure and exchange positive energy, or chi, is the fundamental viewpoint while treating her patients. Her confident and encouraging personality helped countless patients to believe in themselves and in the healing process, an important component that is necessary to bring successful outcome in the treatments.
And Eun Kyung strongly believes that she is not merely treating symptoms of patients, but changing their lifestyles for the better as well, bringing them closer to a brighter and happier future.