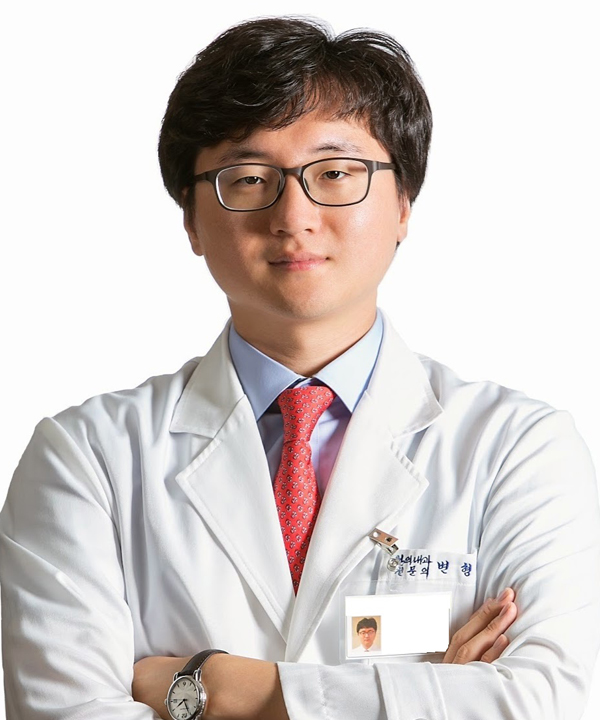 Hyung Sik Byeon KMD(Korea), L.Ac
Dr. Hyung Sik Byeon received his 6-year bachelor degree in Korean medicine from the College of Korean Medicine at Kyung Hee University, Seoul, South Korea, in 2007.  And he went on to pursue a master's degree in clinical Korean medicine from the Graduate School of Clinical Korean Medicine at Kyung Hee University, a school known to be the best in the field.  And he is currently a licensed Korean medical doctor and an Internist in Korean medicine in South Korea. He is also a diplomat of Oriental Medicine for NCCAOM and is a certified acupuncturist licensed in Virginia, Maryland, and in the District of Columbia. And he is an active member of American Acupuncture Council, Acupuncture Society of Virginia, American Association of Korean Medicine, The Society of Korean Medicine, The Society of Korean Internal Medicine, and The Korean Association of Stroke in Korean Medicine.
Dr. Byeon began his career as an intern at the Korean Medicine Hospital of Kyung Hee Medical Center. He then completed his residency at the Department of Cardiovascular and Neurologic Diseases at the same hospital in 2011. Collaborating with Western medical doctors, he gained extensive, highly specialized experience in treating stroke patients as well as those suffering from Parkinson's Disease and various degenerative neurological diseases.  And later for Dr. Byeon was appointed by the Minister of Health and Welfare in South Korea to provide health services of Korean Medicine to the community in need, he worked at Goseong Health Center as a public health physician.
In 2014, he moved to the U.S., for he was appointed as a full time professor at the Virginia University of Oriental Medicine, in Fairfax, Virginia, where he served as the director of Clinical Education, chair of Herbology Department, and also as a clinic supervisor, until the end of 2016.
Ever since the beginning of his career, Dr. Byeon has been specializing in neurologic diseases such as stroke, Parkinson's Disease, pain control, and also cardiovascular diseases such as hypertension, atherosclerosis, and obesity. He has profound expertise and experience in research and publishing papers in SCI journals as well.
And Dr. Byeon was nominated and awarded numerously for the outstanding excellency of his work, including an official commendation from The association of Korean Medicine Doctors, for dedication and services to the community, and an award from The association of Korean Medicine in Seoul.  And he was nominated as a "Knowledge Consultant of Korean Medicine in NAVER" from NAVER, the biggest search engine in South Korea, and The Society of Korean Medicine.  He was also awarded as an "Excellent Consultant of Korean Medicine for the Public" from NAVER and The Society of Korean Medicine.
He also served as an advisory committee member for World Traditional Medicine EXPO in Sancheong, South Korea.  And in 2016, he received a Certificate of Achievement from Virginia University of Oriental Medicine in recognition of excellent and compassionate clinical leadership.
Dr. Byeon's papers have been published in the following SCI Journals
Effects of GV20 Acupuncture on Cerebral Blood Flow Velocity of Middle Cerebral Artery and Anterior Cerebral Artery Territories, and CO2 Reactivity During Hypocapnia in Normal Subjects. The Journal of Alternative and Complementary Medicine.Volume 17, Number 3, 2011, pp. 219–224.

Effects of Hyul-Bu-Chuke-Tang on Erythrocyte Deformability and Cerebrovascular CO2 Reactivity in Normal Subjects.Evidence-Based Complementary and Alternative Medicine.Volume 2012, Article ID 725241, pp. 1–7.

The translation and annotations of , Jung Dam publications, 2006.7.10, ISBN : 8980853203