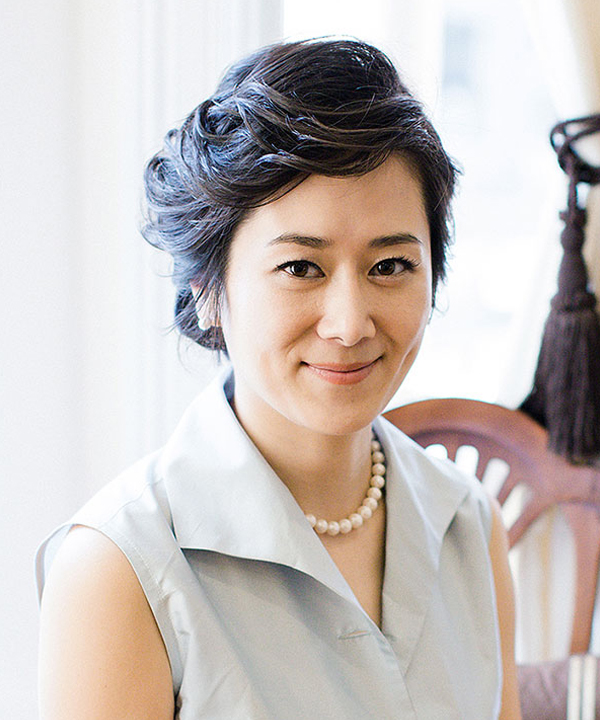 Pearl JinJu Bae, L.Ac
Pearl JinJu Bae earned her master's degree in Oriental medicine from the New York College of Traditional Chinese Medicine in New York City, and began her internship at New York College of Traditional Chinese Medicine clinics in Long Island and New York City. She also received advanced training in various Traditional Oriental Medicine clinics specializing in gynecology, chronic pain management, and sports medicine. In addition, she has certified diplomas in Asian body work and esthetic, which has helped her to deepen knowledge in women's health and beauty. And she is nationally board certified in Oriental Medicine (NCCAOM) and is a licensed acupuncturist and esthetician in both New Jersey and New York.
Pearl especially focuses on women's health, and deals with infertility, menopause, hot flash, PMS, amenorrhea, mastalgia, dysmenorrhea, pregnancy, and post-pregnancy patients. With her specialized knowledge, she even cured her own infertility through treatments including meditation, acupuncture, and herbal medicine. And she now has a beautiful son.
Since the beginning of her career, she volunteered at the "You Can Thrive Foundation" to help breast cancer patients recover from chemotherapy. And she devoted her time volunteering for the "America Wheat Mission" in New Jersey as well to help disabled and disadvantaged children and their family.
She specializes on medical and sports rehabilitation and pain management and has extensive experience in treating injured athletes. And she treats headaches, gastrointestinal problems, chronic autoimmune disease, and mental disorders such as stress, anxiety, and depression. And she also specializes in facial rejuvenation through acupuncture to reduce signs of aging and wrinkles.
Her unique acupuncture methodology combines Traditional Korean Medicine, Saam acupuncture technique, Tung's acupuncture technique, Dong Ui Bo Gam, Huang Di Nei Jing.  And she combines therapies such as Tui-na massage, Eastern nutrition, moxibustion, cupping, electro-stimulation, Gua sha, and auriculotherapy, which allows her to obtain the best treatment method for each patient.
Her treatment philosophy is to approach her patients from a broad perspective of Traditional Eastern Medicine and integrate different components and techniques to bring balance to all aspects of their lives – physical, mental, and spiritual – through proper diet and positive lifestyle.