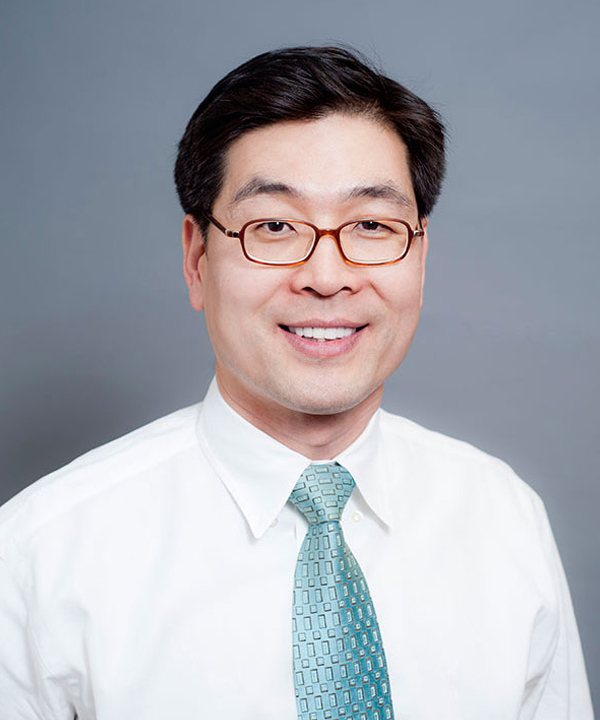 Sung Mun Jung, KMD(Korea), PhD, L.Ac
Dr. Sung Mun Jung received his 6-year bachelor's degree and also Master of Science degree from the School of Oriental Medicine, Kyung Hee University in Seoul, South Korea – a school known to be the best in the field.  And in 2003, he received his doctoral degree from the Graduate School of East-West Medicine at Kyung Hee University as well.  Afterwards, he was granted a Postdoctoral Research Fellowship from the School of Medicine at University of Pennsylvania, and was mentored by Professor Schumacher, M.D. and Professor Pessler, M.D. at the Veterans Affairs Medical Center in Philadelphia.
And for more than 20 years, Dr. Jung has been devoted in clinical practice both in South Korea and the U.S, with keen interest and strong focus in clinical herbal pharmacology and acupuncture, specializing in weight loss, immune disorders, arthritis, allergy diseases, and the mechanism of inflammation resolution.
He also has rich and diverse clinical research experiences in various settings to analyze the therapeutic efficacy of traditional medicine and to prove its value through scientific inquiry and methodology.  And the wide spectrum of his research includes – relationship of temperament, pathological tendency, drug response, bio-psychosocial trait, disease vulnerability based on Sasang constitutional medicine in relation to endocrinology,  performing clinical trials to evaluate the safety and efficacy of herbal mixtures and acupuncture, and the mechanism of inflammation and inflammation resolution that can lead to development of new anti-inflammatory drugs.
Dr. Jung exceptionally incorporates traditional Korean medicine, Saam acupuncture technique, Sasang constitutional medicine, and clinical applications of Western medicine, and deftly practices Integrated Medicine by juxtaposing the strength of Oriental and Western medicine.
And with his remarkable expertise and deep knowledge, Dr. Jung established BeAti Acupuncture Wellness Clinic with another outstanding doctor, Dr. Bon Young Suh, to bring health and happiness through the well-being of the body and the mind.
Following are Dr. Jung's publications in SCI Journals
Lathia AT, Jung SM, Chen LX., Efficacy of acupuncture as a treatment for chronic shoulder pain. J Altern Complement Med. 2009 Jun;15(6):613-8.

Pessler F, Mayer CT, Jung SM, Behrens EM, Dai L, Menetski JP, Schumacher HR., Identification of novel monosodiumurate crystal regulated mRNAs by transcript profiling of dissected murine air pouch membranes. Arthritis Res Ther. 2008;10(3):R64. Epub 2008 Jun 3.

Jung SM, Schumacher HR, Kim H, Kim M, Lee SH, Pessler F., Reduction of urate crystal-induced inflammation by root extracts from traditional oriental medicinal plants: elevation of prostaglandin D2 levels. Arthritis Res Ther. 2007;9(4):R64.

Kang TH, Oh HR, Jung SM, Ryu JH, Park MW, Park YK, Kim SY., Enhancement of Neuroprotection of Mulberry Leaves (Morus alba L.) Prepared by the Anaerobic Treatment against Ischemic Damage. Biol. Pharm. Bull., 2006, Vol. 29, 270-274.

Jung SM, Schumacher HR., Can Characterization by Traditional Korean Medical Criteria Help in our understanding of Patients with Rheumatoid Arthritis?. Clin Exp Rheumatol. 2005 Sep-Oct;23(5):729-30